My Restoration Log
Here is the story about my Ariel Square 4 restoration
I told the wife…
It was time for me to take up a hobby that had been put on hold while the kids were small……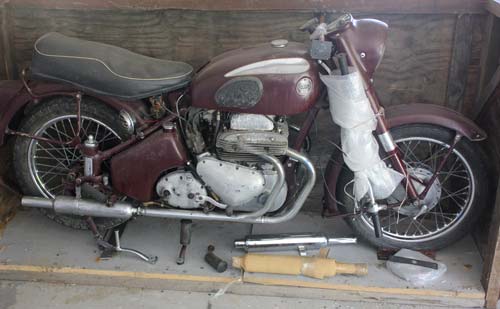 Another family bereavement a few months later meant another opportunity to start the process of relocating the bike. The first part in getting it close to a port was easy enough as I had a friend who could help move it and (I think as way of subtle encouragement to...
read more
My bike is a 1956 4GMKII. First registered in Gosport, UK on 3rd April 1956, it remained on the road until 1965. I am unsure of its history after that until my father imported it to New Zealand in 1977. I do not recall my father riding it much as he had a Norton...
read more
Bottom End Assembly Ariel Square Four bottom end assembly is quite a broad statement. So what does it mean? There are three separate processes that we are covering off here. Setting crankshaft end float for both cranks. Then set main bearing clearances, fit the con...