Still Waiting for Parts
If the world was a reasonable place, this update would be all about assembling the bottom end of the Squariel. Unfortunately, one of my orders from overseas was missing some parts. This means another month or so wait while Covid era international post does its thing. On a more positive note, one of the "big ticket" items that has been on backorder for a long time has arrived. I now have a new, and correct, saddle. If you are familiar with this site, you may have noticed that one of the very first things that I purchased for the bike was a replacement seat. This was from a US based self-proclaimed "Ariel specialist" and what arrived was a piece of rusty tin that was as likely to have come off a tractor than an Ariel. Cheaper, beautifully made and the correct shape, my new seat is everything that the other one wasn't. Thank you Drags!
Damaged Fin Repairs are Finally Complete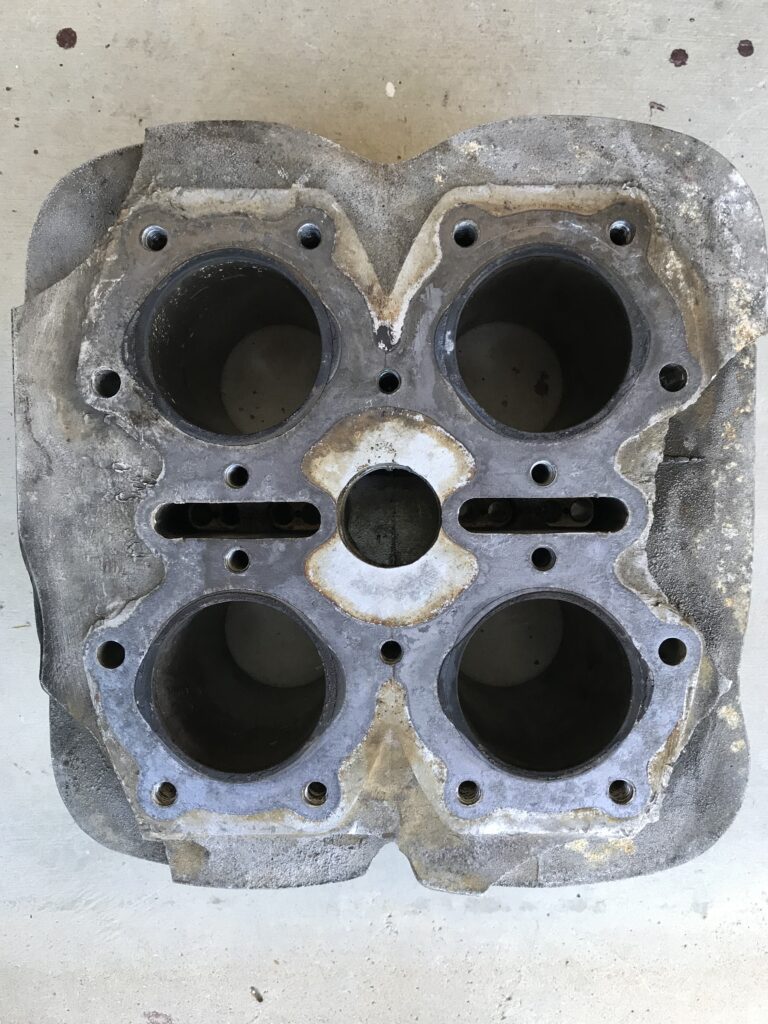 Another massive step forward is that I have the head and barrels back from repair. I have mentioned mechaphilia in a previous post so should be careful what I say here! The workmanship and skill of the artist that rebuilt the damaged fins (Lynton Rossington) has to be seen to be believed. Then Wayne from Specialised Blasting Services turned beautiful into stunning! It is almost too nice to build into an engine again. I also am in awe of Edward Turner's vision in creating this engine and the foundries that cast these complex shapes back in the day. This really is a beautiful machine!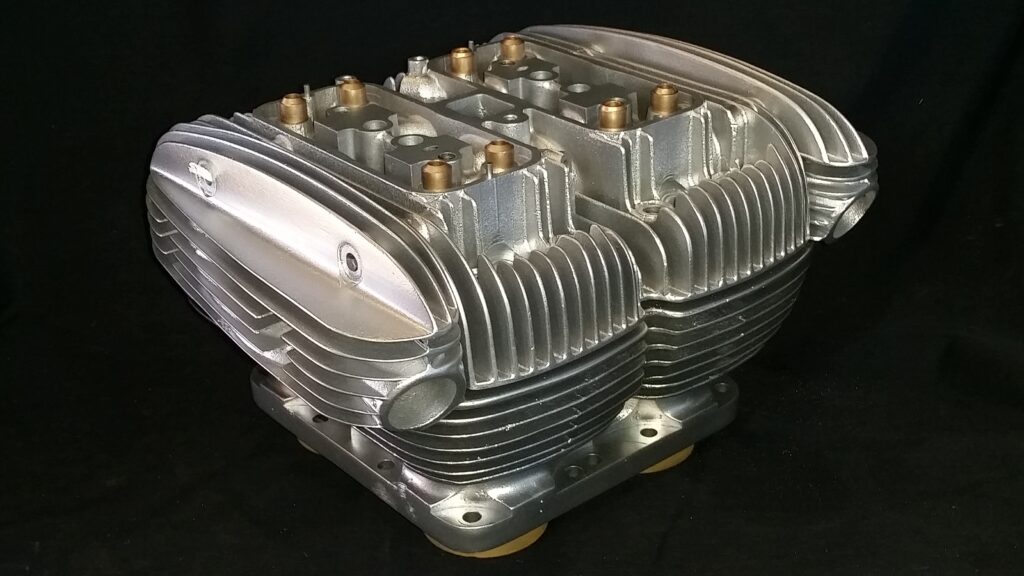 Ariel Power Supply and Plans Change
I have had a change of heart in one area. I had planned on leaving the bike 6v positive earth which is original. Very recently I have had a change or heart about this and am going to convert it to 12v negative earth. This is being done for a couple of "it is my bike; I will do what I want" reasons. Actually, it is about safety and practicality. More to come on this later. Converting to 12v is relatively easy. The generator will not need to be changed, aside from changing polarity, although it will not be as efficient at low rpm. The voltage regulator will need to be changed as will all of the light bulbs and the ignition coil.
Another small deviation from how it left Selly Oak is that I am fitting a remote oil filter. All changes that I am making in this rebuild are reversable and all are for improved safety, practicality and reliability. Having an oil filter is for the latter. I have invested too much time and money into the build not to protect my investment for the sake of keeping it original.
Next Steps
Hurry up and wait continues to be the mantra. As soon as my missing big end bearings arrive, I will be able to assemble the bottom end. I will also take the cylinder barrels and head to the engine reconditioners for a measure up. The bores look fine to the eyecrometer so will be interesting to see how they measure up when assessed properly. Valves and valve guides are on back order with no ETA. I can see that being the next roadblock.