My Restoration Log
Here is the story about my Ariel Square 4 restoration
I told the wife…
It was time for me to take up a hobby that had been put on hold while the kids were small……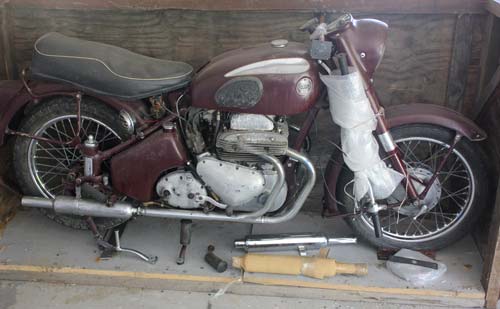 Another family bereavement a few months later meant another opportunity to start the process of relocating the bike. The first part in getting it close to a port was easy enough as I had a friend who could help move it and (I think as way of subtle encouragement to...
read more
My bike is a 1956 4GMKII. First registered in Gosport, UK on 3rd April 1956, it remained on the road until 1965. I am unsure of its history after that until my father imported it to New Zealand in 1977. I do not recall my father riding it much as he had a Norton...
read more
The Money Shot The money shot indeed. It is well documented by anybody who has owned, restored or even had a passing interest in Edward Turner's less known legacy. That is that Ariel Square four engines that have been poorly maintained or stored for a long time are...