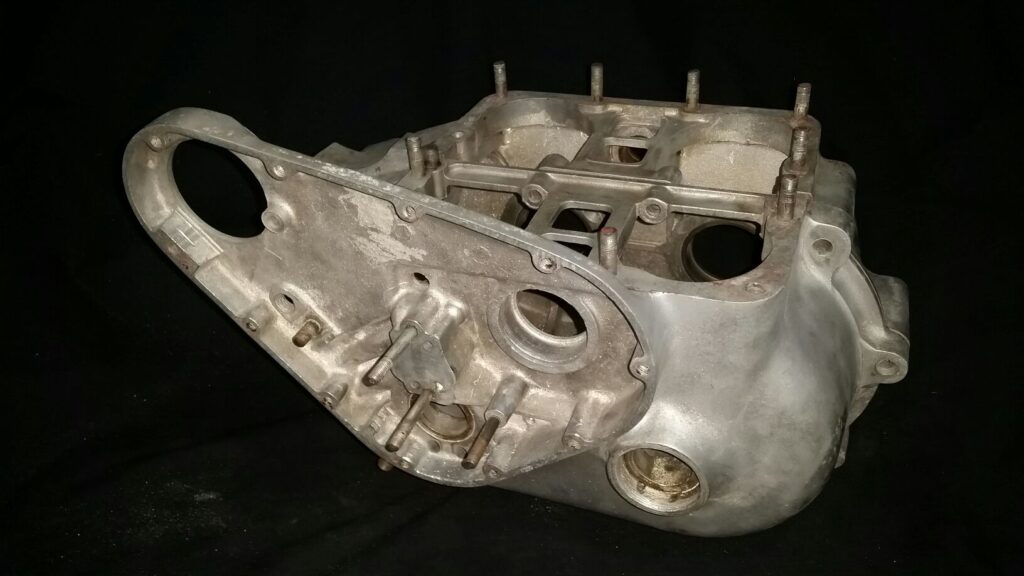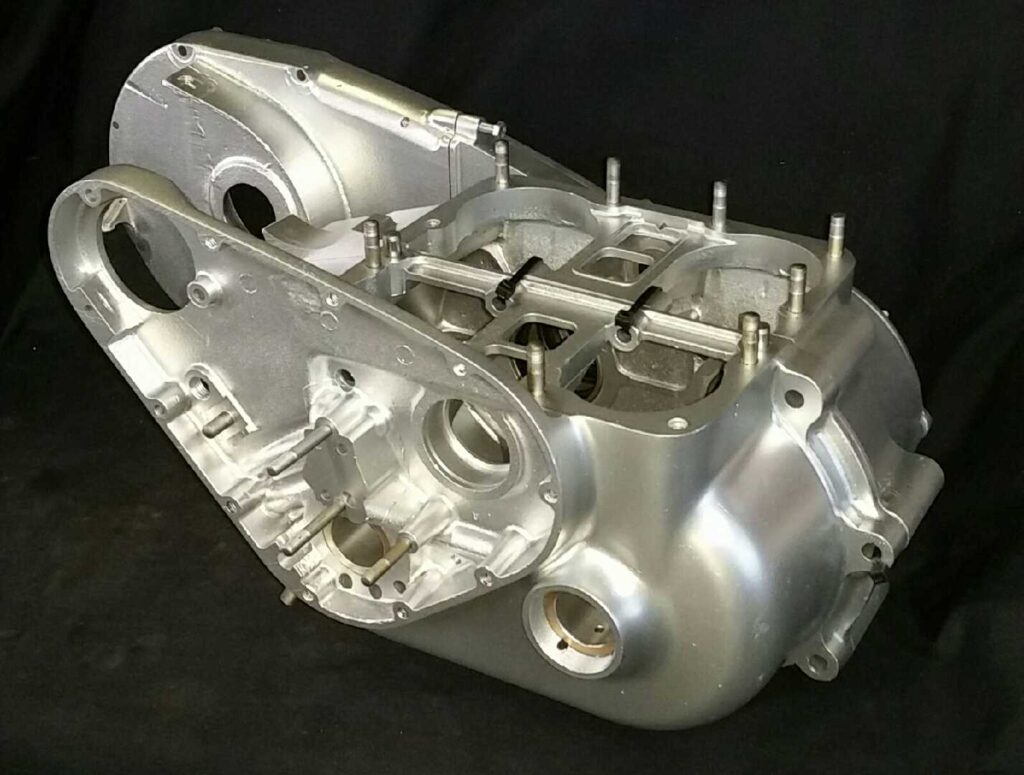 A major step forward in cosmetic progress if not actual progress is having the alloy cases of the Squariel wet blasted.
I have a small bead blaster in the garage. I knew that it was not going to have the grunt to do the job properly. Dry bead blasting can be harsh on alloy and leaves glass bead fragments embedded in the alloy. The internet assisted and I found Wayne from Specialist Blasting Services in Jimboomba, west of Brisbane. Wayne is a keen motorcyclist and is sympathetic to the needs of the classic machinery restorer be it from two wheels or four. A short phone call later and I knew that Wayne was going to be a good fit for this project.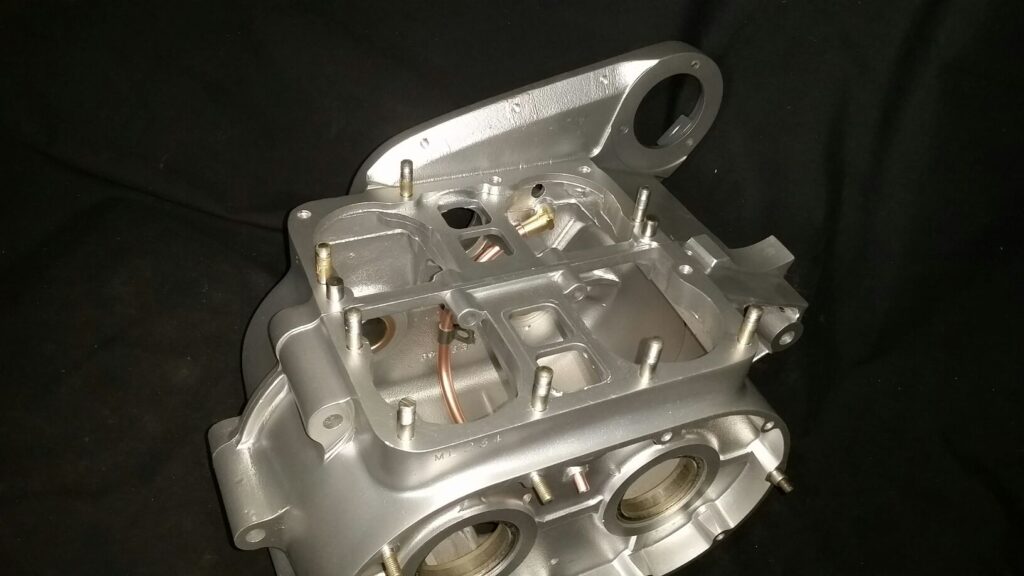 Repairing Fin Damage
Sixty plus years of service has left its mark on the Square Four and this is no more evident than with fin damage to the barrel and cylinder head. Not being keen to have just any old welder with a TIG have a go, I had resigned myself to cleaning up the mess with a Dremel and leaving it be.
Wayne noticed the damage immediately. Hard to miss really. He said that he has a trusted engineer who has worked magic on classic alloy previously. Two birds being solved with one stone, he is arranging to have the required repairs carried out. Unfortunately, the engineer lined up is in the throes of moving workshops. This means further delays but in the big picture, it is the right thing to do as the Ariel Square Four needs all the cooling help that it can get.
It also means a delay in fully overhauling the engine. While a little disappointed, I have a number of critical components on back order with Draganfly anyway. I can still crack on with having the bottom end measured and with any luck, I will have it assembled by August.
Wet Blasting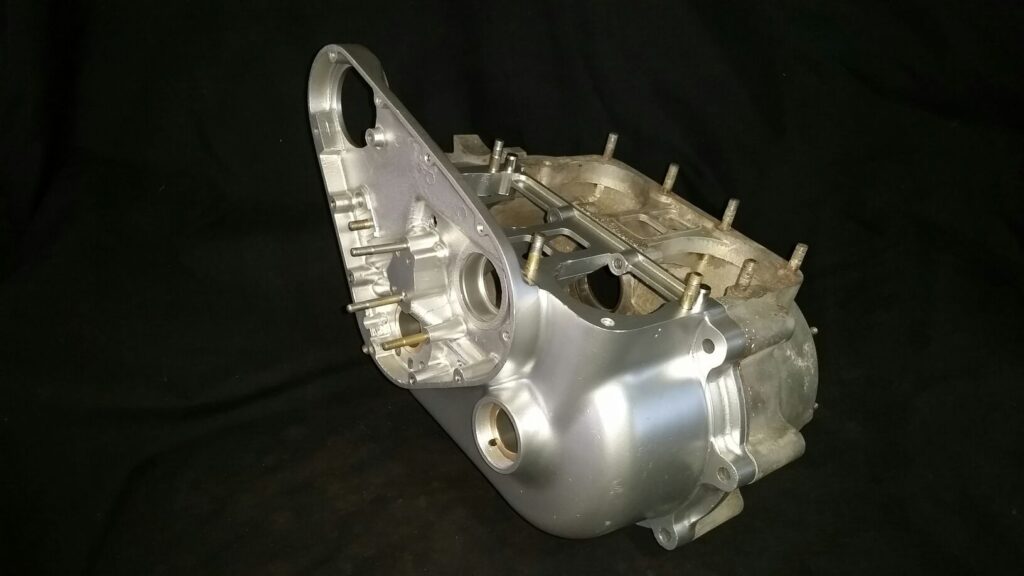 Wayne uses a low pressure wet blasting system that uses volume over pressure to give a finish that I can only describe as stunning. Describing the end product as better than new does not do the finish justice. If there is a downside, it is that the quality of 1950s British sand casting is brought to the surface. There is nowhere to hide. When the head and barrel are ready, I will be dropping down the gearbox side cover and front wheel brake plate for Wayne's attention. They are looking a bit sad by comparison to the rest of the casings.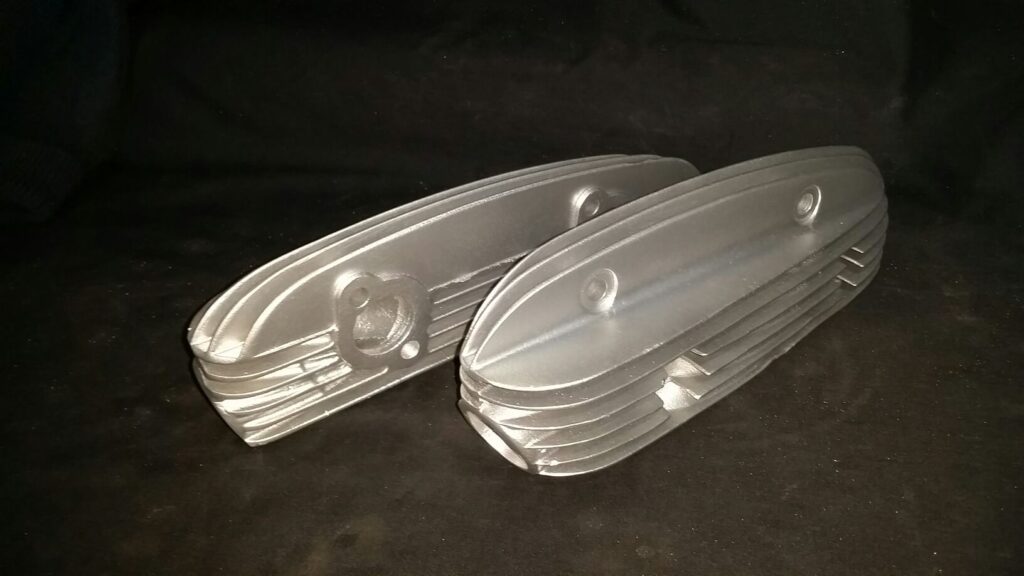 Next Steps
Good to have some momentum happening again. Cylinder head and barrels are off getting rebuilt. My backorder list with Drags is growing. I can still crack on with putting the bottom end back together as long as the crank bushes measure up. The ones that are there look OK with the eyecrometer but it will need to be better than that to confirm if they are serviceable for another sixty years. I also need to find a trusted polisher to make the timing and rocker covers pop and hide those pesky sand casting pock marks.